I flew across the country to see All I Have last week, and I must say it was absolutely worth it! JLovers, you do NOT want to miss the show. I attended the show on Wednesday and on Saturday.
The show, of course, takes place at The AXIS at Planet Hollywood. Once you enter the venue, you are presented with some of Jennifer's famous outfits, including her green Versace dress!
Then it's time for the show! The opening was absolutely spectacular and one of my favorite parts of the show. I don't want to spoil too much, but it was magical, beautiful, over-the-top, sparkly, and dance-heavy! It was put together so creatively, from the first moment when the "instruments" started tuning. It was really the perfect start to a JLo show!
After the big opening with If You Had My Love, Love Don't Cost a Thing, Got a Lot o' Livin' to Do, and Get Right (with the cane dance, of course!), it was time for a brief interlude to take things back to the Bronx. The video screens worked particularly well during the Bronx act, simulating a subway ride through the Bronx.
Jennifer interacted with the crowd throughout the show, grabbing hands, singing with some lucky fans in the pit, and even letting a fan borrow her sequined Yankees cap.
Being a Jennifer Lopez show, of course there were plenty of outfit changes, both on & off-stage. At one point, she playfully sang a few lines from Louboutins as she glamorously switched shoes while on stage, which I absolutely loved! That's still one of my favorites, so I was thrilled to see that tiny tidbit live.
Another highlight was the Feel The Light, I Hope You Dance/Clarity segment. As soon as Jennifer announced the residency, I hoped she would include a performance similar to her 2015 American Idol performance, so I absolutely loved this. It was visually stunning and such a sweet, emotional part of the show. Plus, I never thought I'd hear Jennifer sing a country song, though she put her spin on it, just like she tells the Idol contestants!
It would be crazy not to mention the Celia Cruz tribute. This section featured some of my favorite dance sequences. It was so fun to watch and I couldn't help but dance along, even though I have no rhythm and should never dance, haha.
My favorite interlude was just before the last act, when two dancers manipulated Waiting For Tonight-esque lasers. Very very cool! Just when you think she will be launching into Waiting For Tonight, she appears singing TENS, which was completely unexpected!
Watching Jennifer perform, it is completely evident how much she LOVES to perform. I just love watching her, and the finale, with Dance Again and On The Floor was another highlight. I always love when she performs those two. I don't know if it's because I love them so much, but she always looks so happy to me when she performs those songs and the crowd jumps and sings along.
After the show, I had the opportunity to see Jennifer and gush about the show and how much she inspires me. She was so beautiful and so nice, as always. I posted some photos of the stage in the gallery along with my photos of the show: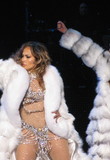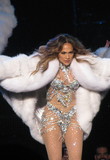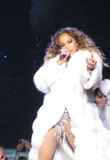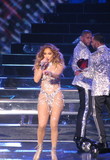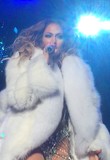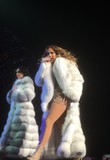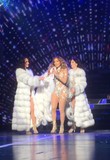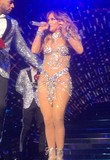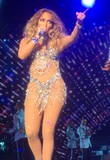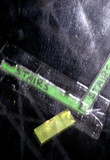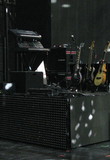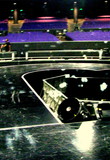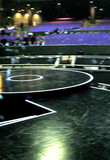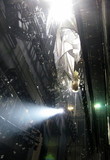 I can't say it enough – you do NOT want to miss All I Have, JLovers, so get your tickets now! The show is spectacular and everything a JLo show should be & more.
Tickets and VIP packages for performances through June 2016 are currently on sale. General ticket prices range from $59 to $229, plus applicable tax and fees, and may be purchased online at JLoVegas.com or in-person at the Planet Hollywood box office.
As I recall it, here's the set list for both shows I attended:
If You Had My Love
Love Don't Cost a Thing
Got a Lot o' Livin' to Do
Get Right
I'm Real (Remix)
Feelin' So Good
Jenny From the Block
I'm Into You
Girls
Booty
Feel the Light/Clarity
I Hope You Dance
Ain't It Funny (Remix)
All I Have
Hold It Don't Drop It
Quimbara/Bemba Colorá
Let's Get Loud
TENS
Waiting for Tonight
Dance Again
On the Floor
Exits to Live It Up
Finally, thanks to Jennifer & Team JLo for all their support!