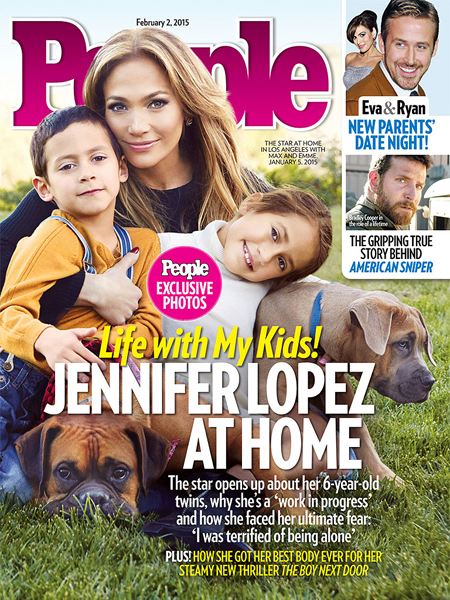 Jennifer lands on yet another cover after yesterday's Complex cover debut! This week, she graces the cover of People magazine with her twins Max & Emme.
The article is about her as a mother, her love life and how she is 'a work in progress'. The photos were taken at her home in Los Angeles.
As a bonus there's also a video of Jennifer walking us through her incredible closet, which can be seen HERE!
The magazine hits newsstands this Friday, so make sure to pick up your copy!
(Picture by People)