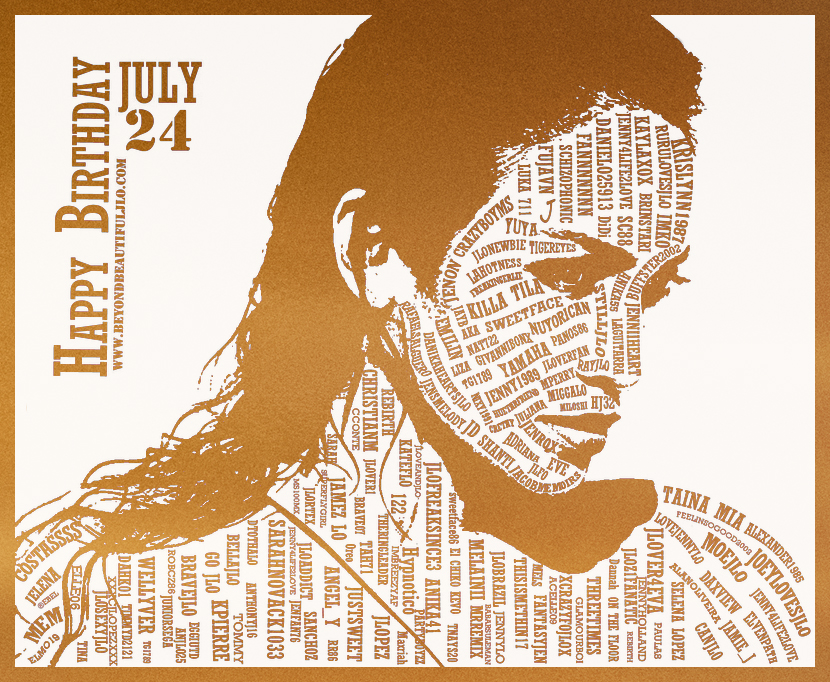 Click to see the full size image. Courtesy of BBer JLopez
All of us at Beyond Beautiful would like to wish you a very Happy Birthday, Jennifer! Thank you for doing all that you do! Enjoy your day off! If you'd like to leave your birthday wishes for Jennifer, feel free to post them on the forum.
As a reminder, Jennifer's long-awaited Greatest Hits album, Dance Again: The Hits, is out today! After 13 years in the music industry, there's no better way to celebrate her birthday than with the release of a new album! Dance Again: The Hits features Jennifer's biggest hits including On The Floor, If You Had My Love, and I'm Real, as well as her latest singles Dance Again and Goin' In. You can buy the album on Amazon, iTunes, and music retailers worldwide!