[center]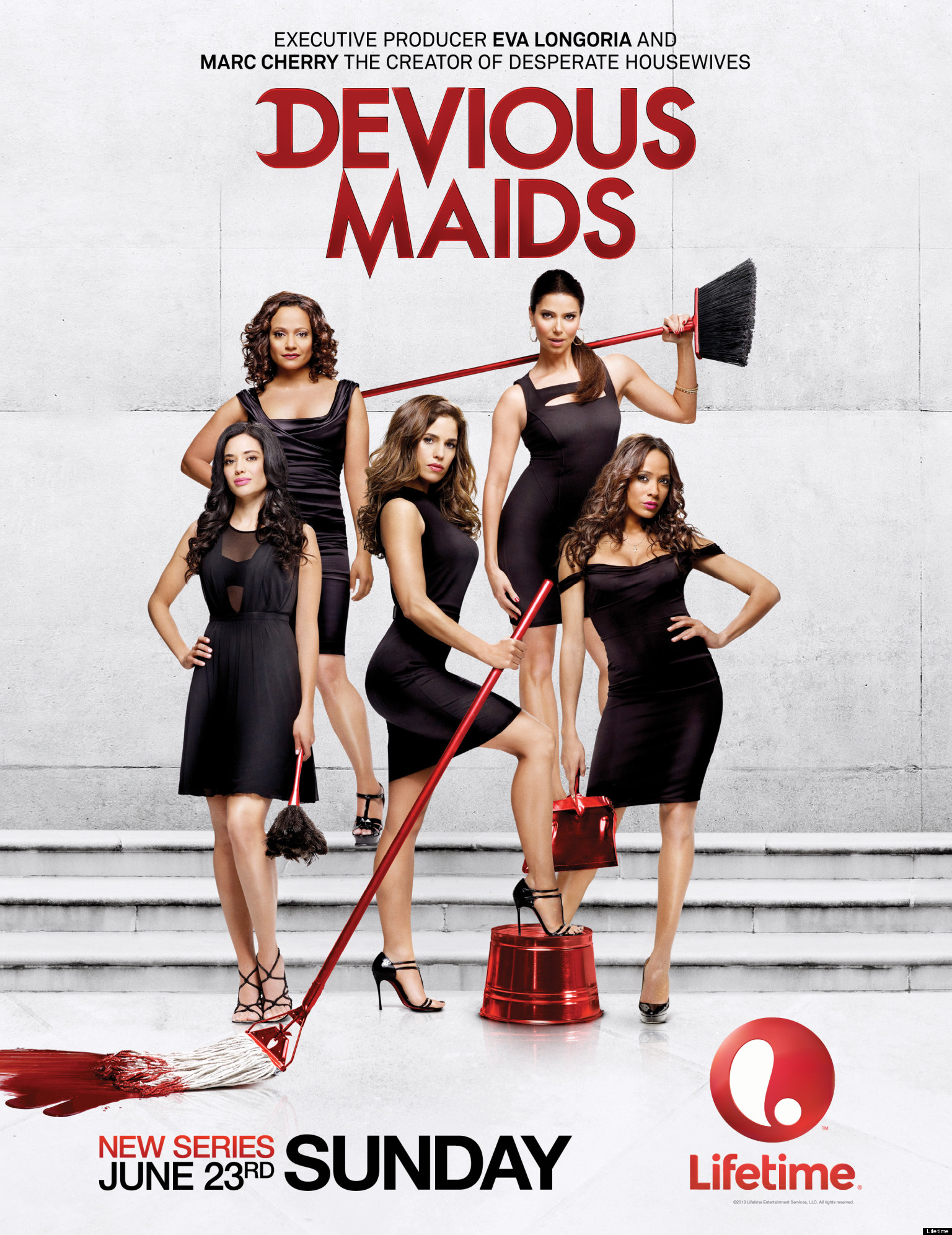 [/center]
Anyone else watch this show? I saw it for the first time Last night and i have fallen in love with it....
But it seems like a spin off of Desperate Housewives. Its also created by the creator of Desperate Housewives Marc Cherry, produced by ABC Studios and executive produced by Cherry, Sabrina Wind, Eva Longoria, Paul McGuigan, Larry Shuman, David Lonner, John Mass, Paul Presburger, and Michael Garcia. The series premiered June 23, 2013, on Lifetime.
The show's cast includes Ana Ortiz, Dania Ramirez, Roselyn Sánchez, Edy Ganem, Judy Reyes, and Susan Lucci in main roles. The series centers on four Latina maids working in the homes of Beverly Hills' wealthiest and most powerful families, and a newcomer who is making it personal after a maid was murdered and is determined to uncover the truth behind her demise. The show was originally in development to air on ABC.
The pilot episode was released online on June 9, 2013, before its television debut.
So far I love it.
"Devious Maids" stars
Ana Ortiz ("Ugly Betty"), Judy Reyes ("Scrubs"), Dania Ramirez ("Heroes"), Roselyn Sanchez ("Without a Trace"), and Susan Lucci ("All My Children"), with Edy Ganem ("Livin' Loud"), Grant Show ("Melrose Place"), Brianna Brown ("Homeland"), Rebecca Wisocky ("American Horror Story"), Tom Irwin ("Grey's Anatomy"), Mariana Klaveno ("True Blood"), Brett Cullen ("Damages"), and Drew Van Acker ("Pretty Little Liars")