Scott Barnes talks to Beyond Beautiful!
------------------------------------------------------------
Scott Barnes is a busy man! With the upcoming release of his first book, About Face, the re-launch of celebrity favorite Body Bling, and the upcoming re-design of his Scott Barnes makeup line, it's no wonder he was out of breath from running through the streets of New York when Beyond-Beautiful.org talked to him last week.
As we chatted, we found out that the Black Eyed Peas and Christmas songs currently occupy his iPod playlist and that he loves old Hollywood glamour. He draws inspiration from muses like Elizabeth Taylor, Sofia Loren, and unquestionably Jennifer Lopez.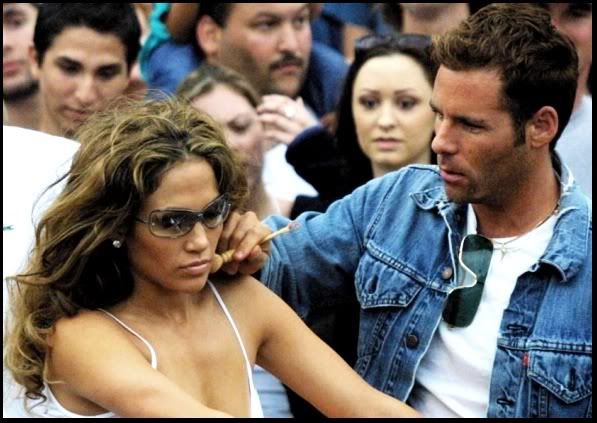 "You guys know I love Jennifer! From the first time I met her," he says. "We've known each other for 10 years… We are like brother and sister. We [understand] each other." So, it's no surprise that Lopez would appear as the cover model for About Face. Even though other celebrity clients were interested, Barnes' first choice was Lopez, and he was delighted when she agreed.
All About Face - Or is it?
Despite facing initial resistance by photographers on the photo choice for the cover, Barnes ultimately got the look he wanted. "I wanted others to see her how I see her," he says. "How beautiful and symmetrical her face is; clean, true, Latina beauty. Jennifer as 'Jennifer', [instead of the J.Lo persona]."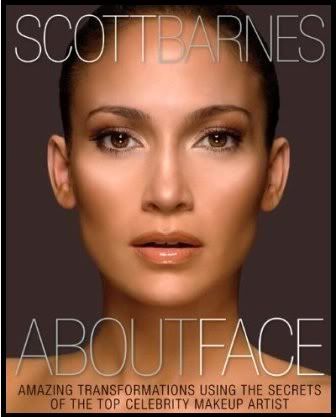 In true Jennifer Lopez fashion; she multi-tasks by serving as cover model and the foreword's author. Barnes teases that in this section, Jennifer addresses the "time we weren't working together", which they jokingly refer to as the "Dark Times". In addition, she discusses the first time they met.
Barnes shares that About Face is divided into three parts. For the first part, he instructed 16 women to visit him looking their best. Then, he deconstructs each woman's look and explains, step-by-step, how to achieve an amazing look. Even though he had always wanted to write a book, translating his talent and technique wasn't as easy.
"It was like pulling teeth," he explained. He said because it's his profession, it was hard for him to describe it all in laymen's terms to editors. They had trouble following along, which surprised him. "[I was like,] what do you mean? You just do it! You can hand someone [a product] and say put it on, and then they ask you 'but how?', and you're like, you just do it!" So, along with the descriptions, each step is photographed, so that other women can recreate the looks best suited to them.
About Face isn't just about makeup. It's a guide meant to inspire and instruct the reader with ways to achieve a more beautiful self, both inside and out. Barnes believes there are many components that make a person beautiful, like self esteem and confidence. He hopes that if women are educated on ways to correctly apply makeup, for example, they can feel more powerful and be more successful.
"So many women come from humble beginnings. I mean, look at Jennifer! All women should have [that] ability and opportunity." Ultimately, "if you educate people, then they know what to do. And once people know what to do then they look better and they feel better," he says. "I want to make people feel better at the end of the day. I want you to get up in the morning and feel beautiful. That makes me happy."
Another important topic addressed in About Face is the importance of taking care of your skin and staying out of the sun. Unfortunately, this topic hits very close to home for Barnes: "I don't know if you know this, but my brother died of melanoma (skin cancer) two years ago." So, he says he makes it a point to reiterate to readers how harmful and aging sun exposure can be and how there are excellent products out there that will give you just as great results; like his fabulous body bronzer Body Bling, but more on this later.
Finally, the last part focuses on celebrities he has worked with. Those featured include Hilary Duff, Kim Kardashian, Judith Light and Lucy Liu.
The book is currently available for preorder through Barnes & Noble, Amazon, and ScottBarnes.com. Starting today, if you order through ScottBarnes.com, Barnes will personalize the book before it is sent! You never know- as Barnes joked, "it might be worth something [in 10 years]."
Bring back the Bling! - Body Bling, that is!
Barnes' breakthrough body bronzer was first developed years ago and makes getting the Jennifer Lopez "glow" possible. Just as Lopez, Kim Kardashian and other celebrities- as well as makeup artists- are loyal fans. Although Body Bling was first introduced in 2004, Barnes pulled it off the shelves to redesign and repackage it into a more convenient and portable product. Because, as Barnes says, "who wants to carry a super heavy beauty product in their bag while jetting on vacation?" He also says he's not a fan of packaging that makes it nearly impossible to get every last bit of the product you paid for. "I know you girls! If you want, you can cut the top half off and get every last bit out!"


The new version of Body Bling also comes in two editions: Original, for a darker bronzed look -ideal for medium and darker skin tones- and Platinum, for lighter tones or for gorgeous sparkle and shine. Body Bling is readily available through ScottBarnes.com
After the success of Body Bling, Barnes expanded his reach into the beauty product market with his own line of makeup. He is currently working on the re-launch of this line and reveals that it could be available as soon as Summer 2010.
Until then, Barnes can be found sharing his magic on YouTube through his ScottBarnesTV channel. These must-watch tutorials let viewers in on all the tips and tricks Barnes uses on his celebrity clients - most of which he has perfected on Lopez.
When we asked him to share his favorite Jennifer Lopez creation, he says: "I don't know if you guys remember this image, [at the] Dolce & Gabbana fashion show [Jennifer] did a few years back? She's on the runway, and her hair is kind of wavy…I lightened up her eyebrows; put some lashes on…she looks insane! That's one of my favorite looks ever! It looked like her but just 'different'" Reliving the moment further, he described how "the whole Dolce & Gabbana auditorium, everybody stood up on their feet and they were clapping; photographers going crazy…" and he remembers yelling out, "You go, diva girl!"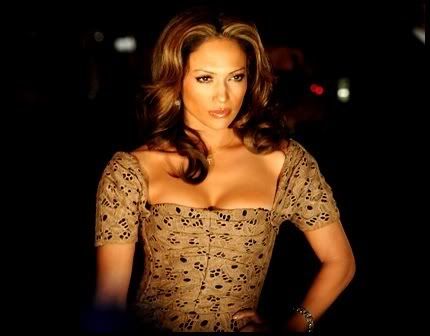 Another moment he really loves is the "I'm Real Remix" video featuring Ja Rule; which he dubs as the birth of "the glow." "The day after [the video] aired, my phone blew up! I was getting calls from Janet Jackson! Everybody was like 'Wow!'" "I made her look really Boricua; she's in the neighborhood …she looks simple and at night she looks really sexy; just a Puerto Rican girl I know!"

As we know, Jennifer Lopez is one of the rare celebrities who are fearless about experimenting with fashion; the infamous Versace dress and red fox fur eyelashes at the Oscars!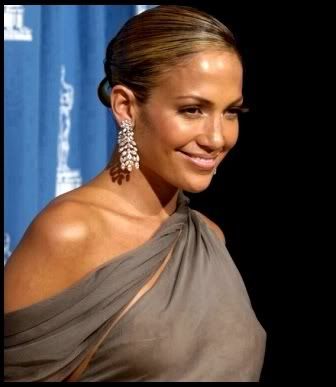 Barnes says, "That's what's cool about her…No other client I have would ever let me put fox eyelashes on them for the Oscars, nobody! They would say to me, 'are you high? Get away from me!'"
Besides all these projects, Barnes is also currently working to get Lopez up to speed with Twitter. If you're interested in the latest on Barnes follow him on here: http://www.twitter.com/scottbarnes68 and make sure you tune into his live Ustream feed the next time he's on. Also, do not miss an opportunity to win free Body Bling! You can find all the details here: http://www.youtube.com/watch?v=osmoMA5KsKk