Being the devoted fans that we are, we're always working on something new for Jennifer! Here's a short recap of all of our projects.
In 2005
, BB Admin BellaJlo gave Jennifer a fan scrapbook that contained a Beyond Beautiful ad. Here's a picture of Jennifer with the book: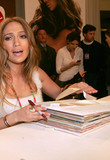 In 2006
, BB member's fan letters were given to her on the set of El Cantante. The letters can be read here:
Write to Jen! She'll read it!
.
In 2007
, JenRox and bellajlo went to NYC to deliver a fanbook made especially for Jennifer. A full recap can be found here:
"Como Aman Los Fans" - DELIVERED!
Here are photos of Jennifer with the book: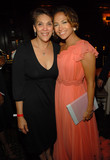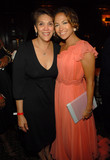 In 2008
, to celebrate Emme and Max's birth,
we collected $1,222 and donated it to Childrens Hospital of Los Angeles.
Fans who donated were able to write a short note for Jennifer. The notes were compiled into a scrapbook flipbook. In addition, we ordered custom t-shirts that said "My mom's fans got me this shirt".
To read all about that, see pictures, and read about Jennifer's reaction, go here:
Jen's Reaction To The Gift!!!
You can download a copy of the CHLA's Spring Report
here
. It confirms BB's donation on page 34.
In 2009
, BB Admin JenRox went to New York to personally deliver a Jennifer's 40th birthday gift from her BB fans. The gift, a scrapbook commemorating our top 40 moments, was given to her on her birthday, on the set of The Back-Up Plan. Here's a picture (with shy Heather cropped out):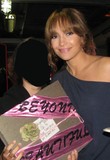 You can read Heather's recap
here
along with her videos and photos from the set. A week later, Jennifer mentioned the book in Chi Magazine (Italy) while promoting her J.Lo for Yamamay collection in Rome.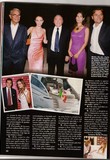 Scans thanks to hj32 and AngyLo
Translation:
Journalist:
Marc, for your 40th birthday, organized a surprise party in NY. Are there any other special moments?
Jennifer: Some time ago I was in NY and I was working, on the set I got a book made by my fan club that collected the most beautiful moments of my career. I just turned over the pages of that book hundreds of times.In November 2009
,
Jennifer's official twitter
began following
us
! Then, in December 2009, Jennifer direct messaged us on
twitter
!

In April 2010
, we attended the US press conference for The Back-up Plan! We had the amazing opportunity to
interview Jennifer one on one
! Here is her message for her Beyond-Beautiful and Online JLo Fans. You can also read the full interview here:
BB's Jennifer Lopez Interview!
We also had the opportunity to attend the film's press conference and interview key players in the film!
The Back-up Plan - BB's Press Conference Coverage
BB's Alex O'Loughlin Interview - (Jennifer's Co-Star)
BB's Alan Poul Interview - (Director)
In July 2010
, BBers posted images and videos on the site to wish Jennifer a Happy Birthday. The birthday wishes were all compiled into a long thread and e-mailed to Jennifer. Jennifer tweeted a "thank you" message on 8/5/10:

In March 2011
, Jennifer also gave us a special shout out on Twitter!

In June 2011
, Jennifer RT'd our tweets and added the following:

In June 2011,
we
raised $1,855 for the Boys & Girls Club of America to celebrate Jennifer's birthday!
We notified her and her team, and she tweeted us a thank you!

In September 2011
, we
helped Jennifer and her team surprise two huge Jennifer fans on the set of Good Morning America!
In September 2011
, we hosted an
exclusive ticket presale
for Jennifer's special concert at the
Mohegan Sun Arena
and even had the opportunity to
give away a pair of tickets to a lucky fan!
In September and October 2011
, we also had the opportunity to
meet Jennifer with a couple of other BBJLovers at the American Idol auditions in both Pittsburgh, PA
and
Portland, OR!
. Both were unforgettable experiences for the lucky JLovers that got to experience them! Jennifer even tweeted a photo with the Portland BBers:


In April 2012,
50 BBers had the opportunity to
go to Jennifer's Special Announcement...the announcement of the World Tour with Enrique Iglesias and Wisin Y Yandel!
In July 2012
, we
hosted an exclusive meet and greet with Jennifer for 14 lucky JLovers who attended The Dance Again World Tour in Newark, NJ.
Jennifer even recorded a special message for us!
In August 2012
, producers for the Katie Show reached out to us to find
dedicated fans who had been inspired by Jennifer. These lucky JLovers got to watch her interview live at the studio! The segment was eventually cut, but it was still a great experience for the lucky fans who got to watch her interview live!
During the show, they aired a behind the scenes segment showcasing Jennifer's dressing room and office. You can see the
official BB birthday gift displayed in her dressing room!
Here are photos: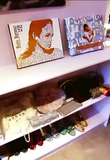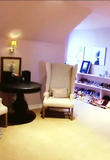 In October 2012
, 5 lucky BBers got the chance to meet Jennifer after her show in Rotterdam, Netherlands.
Read all about it here.
In December 2012
, we personally delivered a Beyond Beautiful Dance Again World Tour Memory Book to Jennifer at her last show.

You can read all about it and see photos and a video here.
In July 2013,
we were able to hand deliver Jennifer's birthday present after her concert at London's Hyde Park. Here's a video:
Click here to see photos and read a recap.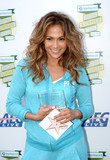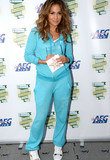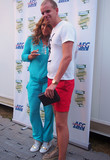 In May 2014,
Heather was invited to the Billboard Music Awards to attend the show and live tweet from the red carpet and inside the show! Jennifer performed twice and received the Billboard ICON Award, so it was a very special night!!
You can read her recap and see her photos here.
We've been very lucky and successful thanks to our amazing members and support from Jennifer and her team. Thanks to everyone for your support! Keep checking back and stay involved to participate in these exclusive opportunities!