The amazing surprises continue guys! We hope you enjoy our exclusive sit down interview with Alex O'Loughlin!
[align=center]
[/align]
Beyond-Beautiful.com & OnlineJLoFan.com present:

[align=center]
Alex O'Loughlin Interview - March 30, 2010 in Beverly Hills.
[/align]
I'm seated in the conference room for
The Back-up Plan's
national press conference. There are about fifty print, radio, and online press members present. The stars of the movie, Jennifer Lopez and Alex O'Loughlin, are seated side by side sharing a table with director, Alan Poul, and screen-writer, Kate Angelo. It doesn't take much time for me to be taken with O'Loughlin's charm; the rest of the room seems to concur. His sense of humor is quick and natural, and the chemistry between he and co-star, Lopez, is unquestionably present off screen. I cannot wait to uncover more.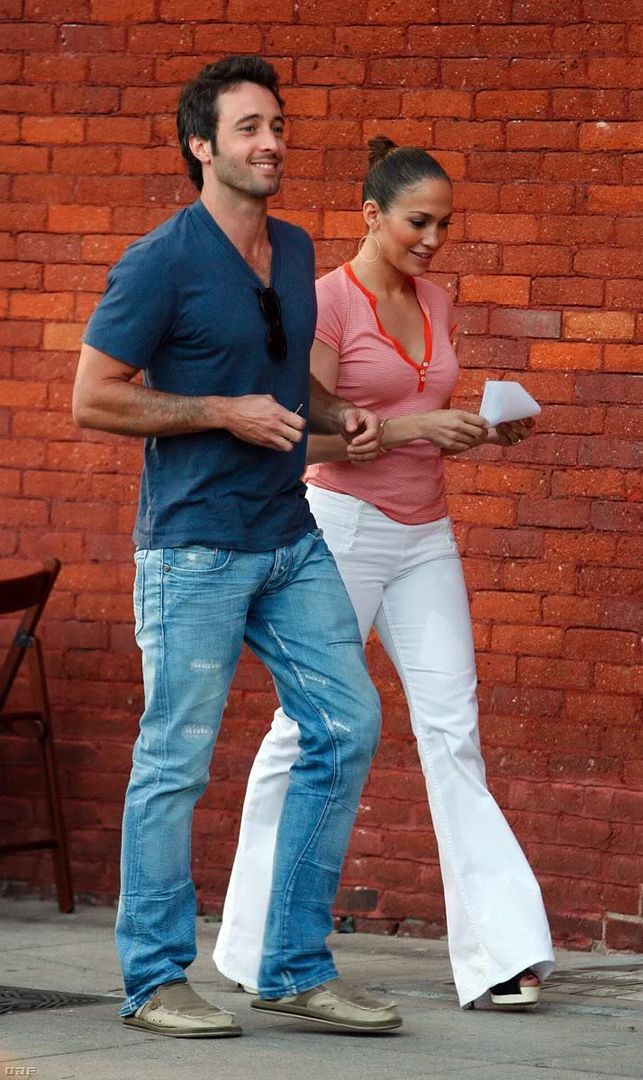 Rehearsing scenes in Pasadena, CA.
One On One
I have a series of questions neatly laid out in front of me. Feeling quite upbeat and even more inquisitive after my earlier interview with Poul, it's finally my turn to see O'Loughlin. By this hour, he's had a steady stream of interviewers walk through his door and I can only hope our interview goes smoothly.
He welcomes me with that bright smile of his, and he still looks as fresh as he did nearly four hours ago in the conference room twelve floors down. He is sporting a suit jacket, button up shirt (first two buttons undone), jeans, and Converse Chuck Taylors. Believe it when they say that natural good looks on camera are even more striking in person. That and I am a sucker for long eyelashes, which he's also blessed with. The peek-a-boo afternoon sun is shining inside the suite where I find myself seated before him.
O'Loughlin has an extremely charismatic vibe about him that is very fresh and inviting. Possessing these qualities, I'm certain, made it easier for him to connect with Lopez. But, I was still curious to find out if their on-screen chemistry came naturally, or if they perhaps needed to work on it at all?
"No, it was really easy,â€