Doctor of Jenology
Posts: 9368
Joined: Jul 19th, 2012, 11:39 pm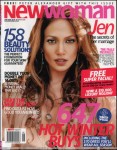 OMG. I see it for the first time! GREAT
Intro to Jenology
Posts: 4
Joined: Jan 18th, 2014, 12:55 am
Location: 7010B W 83rd St, Overland Park, KS 66204
Jenny look gorgeous anywhere.I am a big fan of her and I wish I can sometime meet and talk to her.
Intro to Jenology
Posts: 71
Joined: Oct 18th, 2012, 6:57 am
Intermediate Jenology
Posts: 994
Joined: Nov 3rd, 2009, 7:00 pm
alexjlover wrote:

OMG. I see it for the first time! GREAT
it's this pic ... very bad photoshopped lol
Intro to Jenology
Posts: 211
Joined: Sep 9th, 2014, 6:12 pm
Contact:
My god she is so perfect!! I still wonder why the need of photoshop in a pure latin beauty like Jennifer! I really wonder!!
---
Who is online
Users browsing this forum: No registered users and 1 guest