UPDATED
The wait is over! JLo's 'Same Girl' music video premiered on Complex.com minutes ago!
The broadcast premiere will be on NUVOtv TONIGHT at 8:57 PM! Following the premiere, they will air an exclusive "Making Of", so make sure you tune in! Same Girl is now available on iTunes!!! Buy it now and stream it on Spotify!
To celebrate the premiere, Team JLo sent us this exclusive image from the video: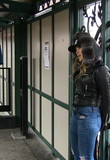 The single cover: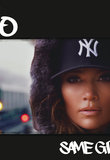 The video was directed by Steve Gomillion and Dennis Leupold and features Jennifer back in her old Bronx stomping grounds. Same Girl was written by Chris Brown and produced by Cory Rooney, Amadeus, Chizzy Stephens and Ryan Matthew Tedder.
Here's NUVOtv's Making Of: